At Nail the Trail we can't get enough of Merino base layers, but so far it has mainly been base layers for men we have been asked to test and review. Therefore, I was head over heels when I got the opportunity to test the Isobaa 180 crew-neck base layer. I really appreciate the brand's philosophy on sustainability where they advise their customers to not "be sheepish, purchase with purpose" and "wear longer, wash less, reduce your impact". This is exactly what we advise our readers to do in the article How to reduce the environmental footprint of your outdoor clothing. Isobaa has also taken the ethical choice of only sourcing the Merino wool from sheep which have not been subjugated to the painful mulesing process. Furthermore, the brand's garments come in packaging made of recycled materials – in this case, a cute egg tray-like box in which I now keep envelopes and stamps.
I received the Isobaa base layer in late summer – a perfect time to begin testing this long-sleeved mid-weight Merino top. I have since then worn it both on hikes and in everyday life, and concluded that the Isobaa Merino 180 Long Sleeve Crew is suitable for:
Hiking
Mountaineering
Backpacking
Trekking
Travelling
Climbing
Everyday use
Material
The Isobaa Merino 180 crew-neck base layer is, as the name indicates, made of 100% Merino wool with a fabric density of 180 g/m2 which makes it a mid-weight fabric, albeit in the lighter end. The Merino fibers used for the fabric are of the superfine quality by being just 18.5 micron in diameter. Being 100% Merino wool, this high-quality fabric of course has all the qualities listed in the article Why you should wear Merino Wool – like softness, breathability, anti-microbial (anti-odor) properties and natural UV protection.
Since it is a mid-weight base layer, I would recommend it for all seasons but summer – although those sensitive to cold might wear it when the rest of us would go for a light-weight Merino fabric (<150 g/m2). In general, Merino wool keeps you warm when it's cold and comfortably cool when it's warm (but not hot hot) weather. The Merino fabric is also quite stretchy which proved to be crucial for me fitting into the base layer both before and after the birth of my first child.
Comfort, fit and sizing
I was almost eight months pregnant when I received the Isobaa base layer and was thus a bit anxious whether I really would fit into the size M that I had asked for – and if so, if I would fit into it after giving birth as well. My fears turned out to be groundless as the top fitted me perfect both before and after birth due to it being rather long in the torso and the fabric being quite stretchy. I gained around 14 kg (31 lbs.) in total during my pregnancy but had lost 10 of them already a week after the birth. With the majority of the extra weight centered on my mid-section, one could fear that the base layer would be too tight or short, but the stretchiness of the Merino fabric turned out to be just right. In fact, I ended up wearing the Isobaa top a lot during the last weeks of my pregnancy as it was one of very few tops which I could fit comfortably into while having my protruding belly covered. The Isobaa base layer is indeed rather long in the torso which was particular great during my pregnancy – but also afterwards as I'm a bit taller (1.73 m/ 5'8'') than the average European woman.
I measured the length of the side seam from the hem and up to the armpit to compare it with the length of my other base layer tops, and sure enough – the Isobaa is 5-8 cm (2''-3'') longer than all of them. In addition, the base layer has a drop tail hem for a little extra coverage. The only downside of all this extra length is that also the sleeves are a bit too long for me. It's of course no problem to simply roll them up at the cuffs, but the right cuff has Isobaa's cute sheep head logo embroidered so it's bit of shame having to roll it up. All in all, the extra length will probably be appreciated by taller persons while the petite should go for the smallest size they can possibly fit into.
Functionality
As such, the Isobaa womens base layer just looks like another long-sleeved crew neck top in a high-quality material, but it has several small but functional details which makes it even more comfortable to wear for outdoor activities as well as everyday use. Firstly, it utilizes flatlock seams which are crucial to avoid chafing when wearing a rather snug-fitting base layer as this is. The shoulder seams are also off-set in order to minimize any painful rubbing when wearing a (heavy) backpack.
There are also underarm gusset panels to avoid having any seams chafing the sensitive skin in the armpits. Now, these gussets are made of a solid color (grey) fabric while the rest of the base layer is a grey/blue striped fabric, and I couldn't help but think if sweat stains would be more or less visible if the gussets were made of the same fabric as the rest of the shirt… Maybe Isobaa researched it? In any case, the gussets provide good freedom of movement, and the drop tail hem prevents the top from riding up – even if you have to stretch while climbing, scrambling etc.
Isobaa has also eliminated the potential of any chafing from labels as the neck logo and washing instructions are printed directly on to the fabric itself. There is only a folded hem logo label and the embroidered sheep head logo at the right cuff which didn't bother me the slightest.
Washing and drying
As usual with Merino garments, the Isobaa base layer should be washed in cold water (30⁰ C or less, whether by hand or machine) and air-dried, preferably flat. You should avoid using fabric softener and bleach and tumble-drying the garment – especially the latter will significantly decrease the lifespan of any Merino garment. Isobaa also has a page dedicated to describing how to best care for their apparel where you can for example read about a trick to avoid piling on the wool fabric – which is to occasionally wash your Merino garments with apparel of coarser fabrics such as denim, as this will help to remove loose fibers and keep the surface smoother. I didn't know this trick, but I will definitely try it out as I can't stand piling on any garments. For now, however, there is no such problem with the Isobaa base layer, but I will of course update this review, if there should come any durability issues later.
Verdict
I was so happy with the Isobaa 180 base layer that it has become a staple in my wardrobe – both for outdoor activities and everyday use. I think it will slowly but securely take over from my other Merino base layer which was the patient under scrutiny in the article How to repair Merino garments, but is slowly unravelling, nevertheless. No Merino garment will last forever, but with proper care a high-quality base layer like the Isobaa 180 crew neck will last for several years.
If you have any questions about this product, drop me a line in the comments below.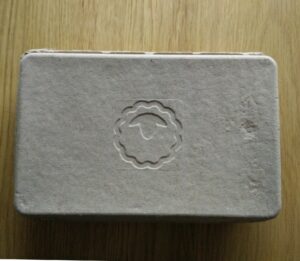 Rating
| | |
| --- | --- |
| Design | |
| Quality | |
| Comfort | |
| Functionality | |
We field tested this product. The rating shows its overall performance.About Rating
Pros:
Quality
Breathability
Moisture-wicking
Droptail hem
Soft and smooth fabric
Torso length
Cons:
Slightly too long sleeves